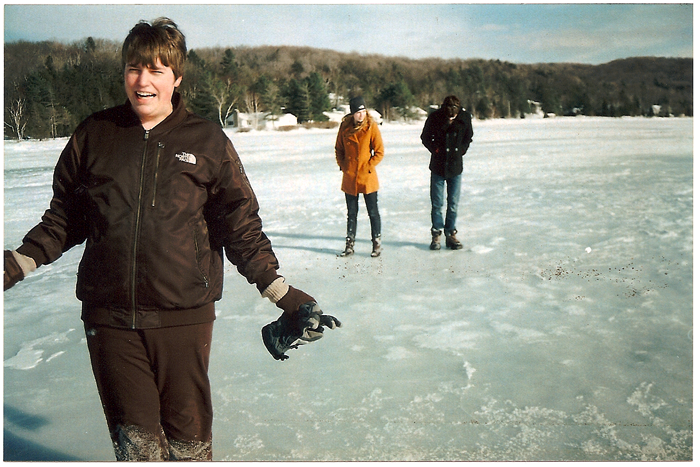 All the snow melted here for a while, but it's back again. What the fuck. That's really all I can say. It snowed four inches last night.
Seriously. Again, what the fuck.
Conveniently, my Spring Break starts Saturday! But I might be leaving early. I have the worst case of senioritis imaginable. Oh! On that note, today I got into Parsons School of Design for Design & Management!!!!!! I have a future! However, FIT rejected me, hahaha. Whatever. Fuck them. I'm excited for break though. Laying out in the sun, smoking cigarettes, losing 15 pounds. Seeing my old friend Stephen who was just featured in New York Magazine: check it out.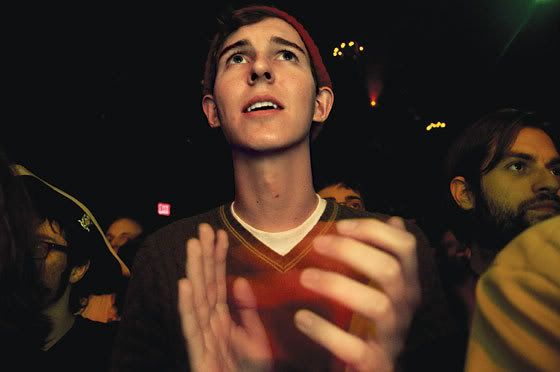 The article
is about the Mountain Goats, and specifically fans of the Mountain Goats. Here's a live version of one of my favorite songs of his:
This Year
. It's a very wonderful teenage driving song.
I don't have much to say. I've been reading Breakfast at Tiffany's, just for fun. It's adorable, light reading. And for class I am reading Farmer by Jim Harrison which is amazzzzzing. If you don't know Jim Harrison, you are missing out. He's a first-class poet, fiction and nonfiction writer. All my poems are basically pathetic excuses for his. Ah, la vie est dur.
Happy Spring! I'm sorry I neglect this so much.. it's just that my life is really boring.